What's New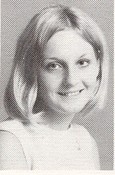 Enjoy your special day, Mike !!
Happy Birthday to my big Brother !!!!
Happy Birthday to my Big Btother !! May you have a wonderful day.
Posted on: May 19, 2017 at 4:00 PM
??????HAPPY BLESSED BIRTHDAY!??????????
He always made you laugh, good sense of humor. They only class I had with Steven was choir but we spoke quite often. You could never forget that smile!
Happy Birthday, Tom. Hope it has been a good day !!!!
Great to see you on the site, hope all is well with you and family.
Was sorry to hear of his passing, he married one of me best friend's from high school Jane Dirlam. I fondly remember him on a tripple date picnic that Jane, Kathy Stout, and I planned in high schoo with beaus at the time. He was very charming.